14 October, 2019
Recipe: Blueberry Muffins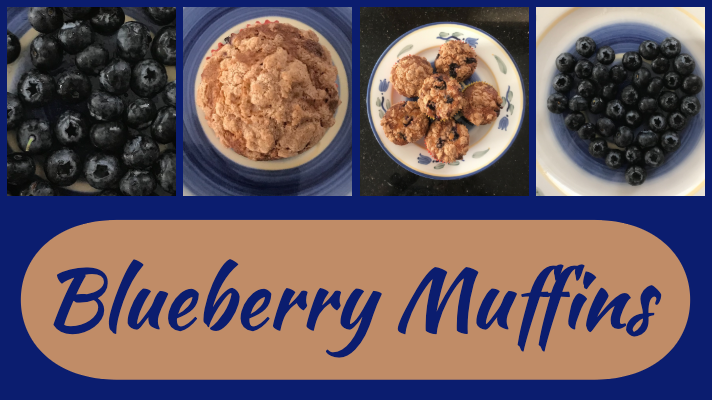 Posted in :
12 muffin tin
,
blueberry
,
Fruits
,
muffins
on
by :
admin
Cooking Time : 24 Minutes
Equipment: 12 muffin tin
INGREDIENTS:
Dry Ingredients
1½ cups all purpose flour
2 tps baking powder
½ tps salt
Wet Ingredients
¾ cup brown sugar
¼ cup butter
1 egg
½ cup milk
1 tsp vanilla extract
Fruits
1.5 cups fresh blueberries


Crumble Ingredients
¼ cup white sugar
1/6 cup all purpose flour
1 teaspoon ground cinnamon
2 tbsp butter at room temp
PREPARATION:
Preheat oven to 400ºF (Make sure rack is in the oven center).
Line 12 muffin tin with paper
Mix the flour, baking powder, and salt in a bowl.
Place the butter, sugar, and egg  into a mixer bowl, and using the pedal attachment cream together.
add the vanilla to the milk.
Add to the mixing bowl the dry ingredients, alternating with the milk . Don't over mix!
Fold in Blueberries.
Spread the batter in the pan.
in the same mixing ball, combine with a fork   brown sugar, flour, Cinnamon and butter.
Sprinkle the crumble over the cake.
Bake at 400 for 24 minutes.