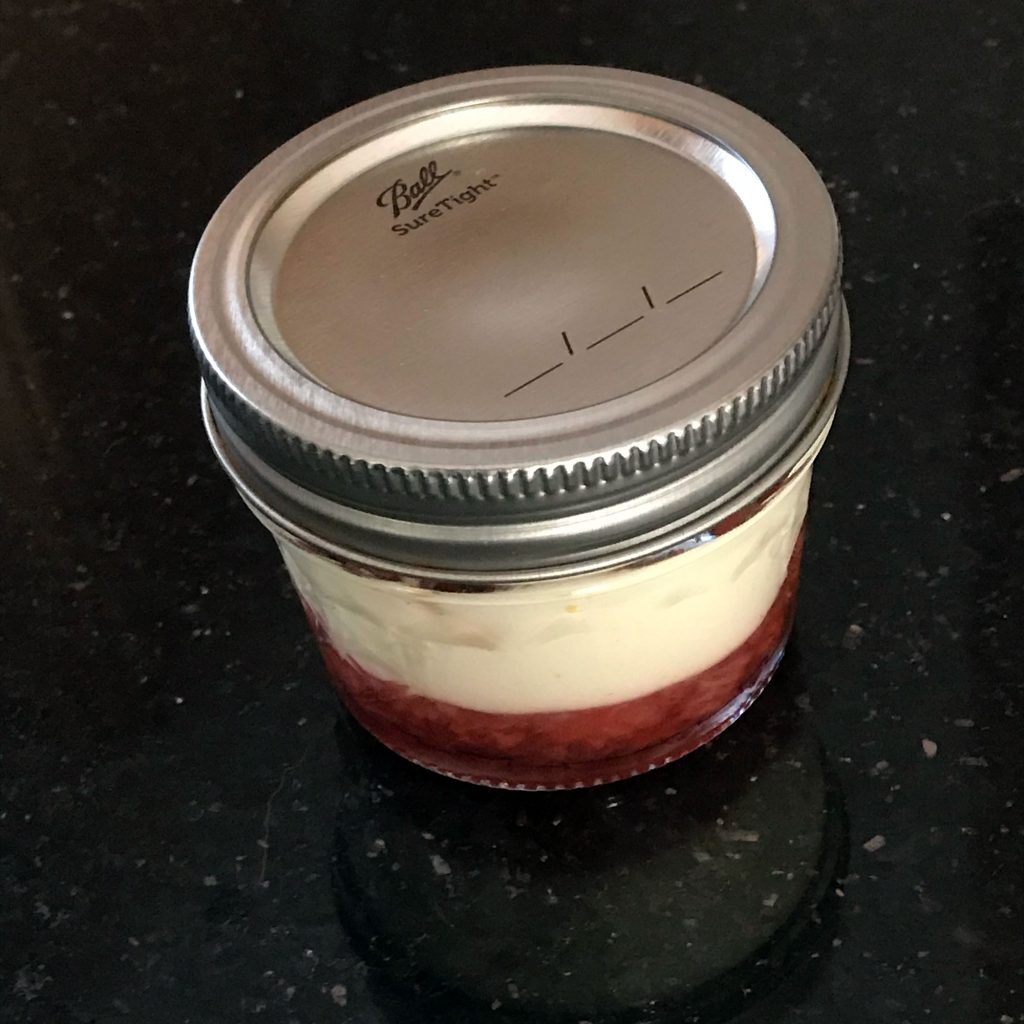 Original recipe from Aviv's grandma. This time "cake" is made in 4oz canning mason jars.
Fruit layer:
2 c strawberries/soft fruit cut to medium cubes
1/4 c granulated white sugar
2 tbsp cornflour
1 tsp lemon juice
1/2 tsp lemon/orange zest

cheesecake layer:
4 cups of greek yogurt & sour cream (~2 c + 2 c)
4 eggs
1 cup baker's sugar (super-fine granulated white sugar)
1/4 cup cornflour
1 tbsp lemon juice
1 tbsp Vanilla extract
1/2 tsp lemon zest
Instructions:
Prepare Sous Vide bath at 176ºF.
In a large glass bowl mix well and microwave on high fruit layer" ingredients. Cook on high to heat fruits and sugar, then mix well.  Once the sugar and the cornflour are well incorporated, cook some more on low energy until the fruits mixture becomes translucent. 
Set aside to cool. As fruit, sugar and cornstarch cool they will congeal.
Prepare 14 mason jars
In a large bowl mix all cheesecake ingredients well
distribute the cooled fruits between mason jars (1-2 tablespoons) at bottom.
gently add the cheesecake mixture on top careful not to mix the layers.
Close lids tightly on jars (tight enough to close, but no so tight they don't ever open again)
gently plop jars (vertical, with lid up) into Sous Vide bath for 2 hours at 176ºF.